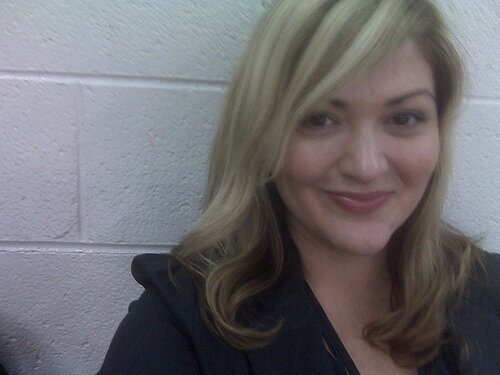 PR and marketing recruiter and social media goddess, Lindsay Olson, tagged me to be the next in line for this blog meme that says I need to outline seven random and weird things about myself for you to read.
So, here it goes.
7 Random and Weird Things About Me
I had two imaginary friends as a child. Their names were Amy and Jacken. I don't know where I heard the name Jacken before, that's just what I came up with when I was somewhere between age two and three. They stopped hanging out with me sometime around kindergarten. Go figure.
I have a fantastic memory for odd things. I can recite the quadratic formula on command and I remember events that happened before my second birthday, but I can never remember where I put my keys.
I drink my coffee black.
When I was 20 years old, I sold everything I owned (including my Star Wars toys) and moved to Denver for almost two years. I am closer to the friends I met there than I am with anyone I grew up with here (in Detroit).
My father died when I was 15. I never liked him much when he was alive but I miss him now.
Both sides of my family are from Whitfield County Georgia. This means I grew up visiting every summer so I can fake a decent southern accent and I'm comforted by smells and sounds I associate with the South and with my granny: bacon grease, magnolias, honeysuckles and old southern gospel music played on crackly sounding AM radio stations.
All through my childhood and adolescence I played piano and electronic keyboards competitively. At one time I could play Aram Khachaturian's Tocatta and Chopin's Polonaise in A major Opus 40 No. 2. I also programmed my keyboard so I could play Queen's entire Bohemian Rhapsody: an elaborate production that required several tempo changes and foot pedals programmed with cymbal crashes and other percussive sounds.
P.S. Aram Khachaturian's Tocatta, is also a treat to watch — when I see this now, I can't believe my fingers used to be able to do this:
Now, in accordance with the 7-Random-and-Weird-Things-About-Me meme, I must tag 7 more people to participate in the next round.
I'm tagging:
Here are the rules I followed as established by Lindsay:
Here are the rules for my fellow bloggers:
Link your original tagger(s), and list these rules on your blog.
Share seven facts about yourself in the post – some random, some weird.
Tag seven people at the end of your post by leaving their names and the links to their blogs.
Let them know they've been tagged by leaving a comment on their blogs and/or Twitter.
I know this is a bit of a departure from my usual subject matter and I generally loathe writing about myself, but this has actually been fun. I hope it's been enjoyable for others who read this, too.