Update: Startup Weekend Detroit has been postponed to March 27 – 29, 2009. 
I am working on organizing Startup Weekend Detroit and my friend and fellow organizer, Shauna Nicholson wanted to interview me about why I chose to take on this responsibility and what I thought it might do to help the struggling Detroit economy.
The original post with the interview appears on the Startup Weekend Detroit blog and on Shauna's blog.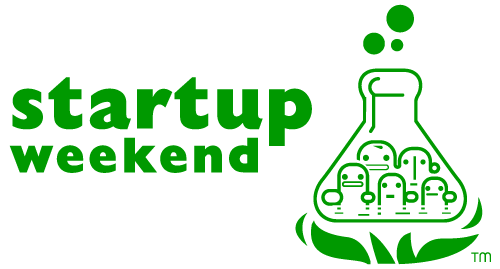 Here's what I had to say:
Shauna: Why did you decide to organize Startup Weekend in Detroit?
I don't know that it was actually a conscious decision. I was able to attend part of Startup Weekend Ann Arbor, and had several friends who attended that event. When I came home, I started looking deeper into the Startup Weekend organization and reading up on the process to bring Startup Weekend to a particular city. I realized there was a voting process and saw that Detroit was already nominated, but only had 20 votes. To give you an idea of where we stood, we were behind Corvallis, Oregon.
I just thought that Detroit could really use this more than most places. There is so much bad news coming out of this city — especially when it comes to job losses and the overall economy. I thought an event like this would help bring out some of the area's talent and help jumpstart small business development in the city and the region. It was also my hope to generate a few positive news stories as a result of the event.
Why is it important for the event to happen NOW?
Detroit, and the surrounding region, is facing some of the most challenging times in its history. The future of the economy in this region is going to depend on the ingenuity of individuals who can start small. Most of the new jobs being created in this economy are from small businesses. I believe that there are as many talented, skilled and passionate people in this city as any other, but we haven't been so great at forming a really solid community around networking and innovation. Community is an essential ingredient to fostering the kind of supportive environment for new businesses to be able to thrive.
Who attends events like this?
Just about anybody with an idea or a skill or both is welcome to participate in this event. Usually Startup Weekend attracts people with deep technical/programming skills as well as design professionals, marketing and public relations professionals, project managers and venture capitalists. Most companies that have formed as a result of a Startup Weekend have been web-based, but there are many notable exceptions to this rule.
Can companies sponsor this initiative?
Yes, we are still looking for companies to help sponsor some of the costs of the event. Sponsorship packages are available. Companies interested in donating to offset costs, or providing swag to attendees should contact me.
Can we help get the word out about this event?
Yes! Please share this information with everyone you know. Add this event to your Facebook profile or Upcoming, and join our group on LinkedIn. Click on the ShareThis button at the bottom of this post and add it to Digg, Stumble or Delicious. Please feel free to reblog this post, or any of the other posts on this blog and link it back to http://detroit.startupweekend.com/.
How can I sign up?
The cost to attend is $40. Register to attend at http://detroitstartupweekend.eventbrite.com/
What should I bring?
What you bring is really up to you. Ideally, attendees should bring a laptop computer that can connect to the Internet via a wireless network. We will also need volunteers to supply extra extension cords and power strips to accommodate everyone's electricity needs.
Who can I contact for more information on Startup Weekend Detroit?
Anyone interested in helping out or getting additional information may contact Shauna Nicholson, Brian Ambrozy, or me.
Shannon Paul (734) 968-9065 or shannonpaul5[at]gmail[dot]com
Shauna Nicholson (248) 722-2685 snicholson[at]biznetis[dot]net
Brian Ambrozy (586) 693-3509 brian[at]icrontic[dot]com
Brain Ambrozy is an editor and owner of the ultimate Detroit Tech online journal, check it out at http://icrontic.com
Shauna Nicholson is the web marketing strategiest at Biznet Internet Solutions. She blogs about marketing, web strategy and social media at http://shaunanicholson.com/blog/ 
To learn more about Startup Weekend, go to http://startupweekend.com/
To learn more about Startup Weekend Detroit, go to http://detroit.startupweekend.com/