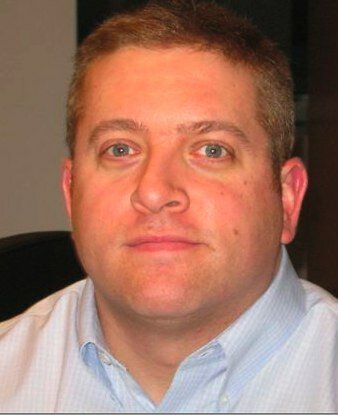 The following is an interview with Michael DiLorenzo, the Director of Corporate Communications with the NHL (National Hockey League), about what he has learned thus far through social media engagement and what he plans to do with what he's learned. I know he's really eager to gather some feedback, so please let him (and me) know your thoughts in the comments.
As Director of Communications for the National Hockey League, what are your biggest challenges?
(MD) Getting a little tactical on you with this reply, but my biggest challenge is competing for space with this economic malaise.  The League has carved out a nice little emerging tech and growth story, particularly
since the work stoppage. All of the NHLs key metrics are tracking upward revenues, attendance, subscriptions, e-commerce, TV ratings, etc. – but we're competing with some pretty dramatic storylines that impact billions of people. One of the other challenges I have is keeping up with the growing social media environment, and trying to keep track of everything that is written about our brand.
A lot of businesses seem to struggle with integrating social media into their communications strategies. Why do you think this is the case?
I have two opinions on this.  First, I think the inclination is to use Social Media as simply one more way to shout a message to the masses. That is, there's a temptation to use these emerging platforms as just another way to speak *at* the public, not *with* the public.  Second, there still seems to be a little bit of a Wild West thing going on, and many – both individuals and businesses – are learning as they go. I don't think that's a great crime, as long as they follow a few simple rules:  listen, engage, be authentic and be (reasonably) transparent. It also doesn't hurt to glom on to some people that have been doing it well for awhile, and take their counsel.
You recently decided to start engaging in social media through blogging for the NHL and on your personal blog, From the Blue Seats, and you're active on Twitter. What prompted this decision? What have you learned thus far?
I got started using Twitter and updating my blog for two reasons. First, and much like the (wrong) way I described above, I thought it would make sense to broadcast the NHL message where millions were already congregated. I've since learned that you can't be in the 1-way dialog business via Social Media. That's when I started listening more and trying to engage folks rather than talk at them. I also found that it's more fun and rewarding personally to be a face, and not just a link to a press release. The second reason I got involved is I thought that as the League claiming innovation, we were obligated to be there unequivocally; and I thought some fans might appreciate a direct line into the League office. What I've learned on this point is that I have to be vigilant in responding to fans that contact me. They're all important to listen to and acknowledge.
What do you hope to accomplish through blogging?
I want From The Blue Seats to be a place where I can invite fans (and others) to start a dialog based on something I've posted – an idea, a video, an article. The blog should start the conversation, not end it.
I actually plan to launch three new "features" on From the Blue Seats, and I guess with these words I am unveiling them here. I want to pilot them and test response to see if they are worth sticking with.
The first feature will be called "The Daly Download," and will feature a very short, 2-3 question interview (vlog!) with NHL Deputy Commish Bill Daly a couple of times per month. In fact, I recorded my first one today with Bill, and it focuses on the NHL trade deadline. That'll be up soon.
The second feature will be called "Two Man Advantage" and feature my colleague in NHL PR, Schuyler Baehman (it was @schuylerb's idea, in fact). This will be another "vlog" where we'll briefly discuss or debate a League
issue. John Dellapina of NHL PR and late of the NY Daily News will guest.
Finally, and maybe most exciting for me, is the feature "Chirps."  Each week I'll Tweet about an upcoming NHL-themed guest, and fans can Tweet me with suggested questions for that guest.  I'll take the best 5 questions and write a Q+A-styled blog post.
What's so social about social media?
At the NHL, you'll often hear people say they are going to take an idea and "socialize" it.  In other words, shop the idea around, get feedback, debate, make it better, etc.  I see that same spirit in Social Media.
Michael DiLorenzo blogs at From the Blue Seats and you can follow him on Twitter here: @umassdilo