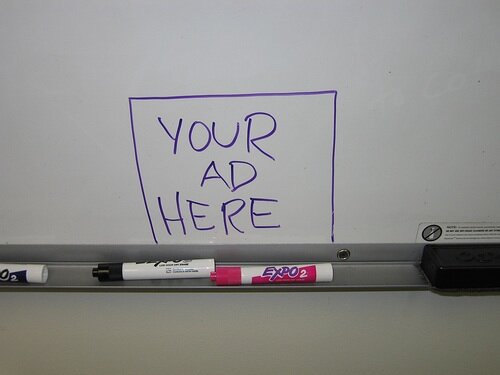 Last weekend's Podcamp Michigan was the first real experience I had giving a presentation about social media at an event like that, so I am very grateful to Mark Ijlal for the invitation and all the work he put into organizing Michigan's first-ever Podcamp.
In my last post I gave a brief overview of my presentation and shared my slide deck, but some of the questions that came after my presentation were very interesting and not quite what I had anticipated.
The first question from someone in attendance was whether I thought it was a good practice to include an extra link at the bottom of a comment that leads back to the commenter's site/blog/whatever.
My answer is no, and although I think I made it clear that I definitely don't think this is a good practice, what I didn't do so well is explain why I don't think it's a good practice. Thanks to Ken Burbary for helping to clarify this in our offline discussion.
Leaving comments on other peoples' blogs should not simply be a way to get clicks to your site.
Other people do not write blog posts to give you a free spot to place an advertisement. Most write them to generate and/or participate in discussions – at least I do. Sometimes they have the added side benefit of arousing interest from the blogger and/or other readers, but that should never be a primary motivator for leaving a comment here or anywhere else.
I believe commenting is a great way to build relationships online. However, I want to be very clear that I mean frequent, repeated commenting as in regular participation on a variety of blogs. This is not a one shot deal to see how many clicks you can get by throwing in your two cents. If it is, you're short-changing yourself.
Relationships take time to build and they are NOT measured in clicks. I may not always respond to comments here, but I often link back to people who comment here and I make an effort to comment on their posts. The simple fact that they participate with me here is a gentle reminder for me to check back into their work.
I also make it a point to post links on Twitter, FriendFeed and other social networks like Facebook and StumbleUpon to promote other peoples' work. A new favorite place to post links is BusinessWeek's Business Exchange. Mixx also seems to have a very active community as well.
I hope my participation and promotion of your content means more than a few extra clicks that you might get if you spam my blog with your advertisement-disguised-as-a-comment comment.
That said, I know there are a lot of new people trying their best to engage and I really do give everyone the benefit of the doubt (as do most people), but please know that there is a better way; it just takes time. Don't ask me to click on your junk the first time we meet.
So, am I wrong? Is there ever a time when it's okay to post your link at the bottom of a comment? When is this sort of thing appropriate? If not, how can we help people see that promoting others is the best way to promote ourselves?
Photo Credit: The Eggplant